Amy, Keith, and Lydia Visited Us
in July 2008
Amy, Keith, and Lydia visited at our house the last weekend in July.
Lydia talks a lot more and a lot better than just a few weeks ago.
The book title "On the Go" is a good description for Lydia.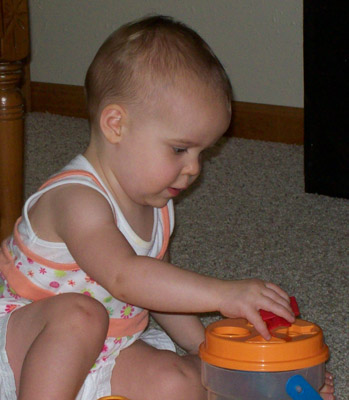 Lydia can do a lot more things with the bowls than when we first got them a year ago.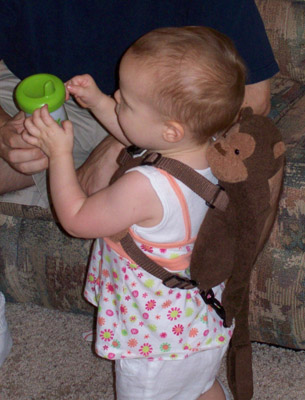 The monkey has a long tail that a grownup can
hold to keep Lydia safe on walks.