Our Trip to Chicago - May 2009
Skyline Views and Tall Buildings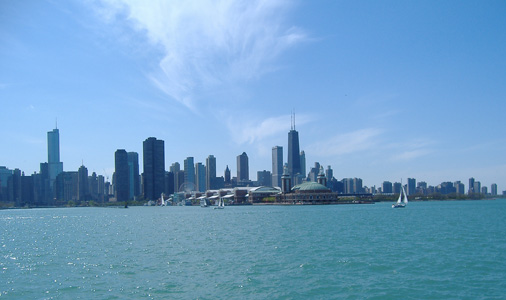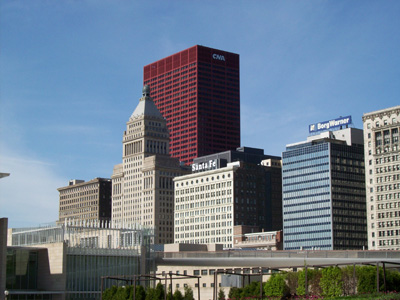 Along Michigan Avenue
Here are two views of the Gothic style Tribune building.
The Tribune also owns WGN radio, and we could see the radio hosts through the window of the building.
We saw the original American Gothic painting at the Art Institute.
It was Wayne's favorite painting.
The bronze cow is a permanent reminder of the fiberglass cows that were in Chicago a few years ago.
I guess all of them are reminiscent of Mrs. O'Leary's cow that may or may not have started the Chicago fire.
The other picture is a street scene looking down Michigan Avenue.
The Chicago River
Flowers on the sidewalks
Flowers in the middle of Michigan Avenue
Millennium Park and Buckingham Fountain
Lake Shore Drive and Navy Pier